Be our Valentine! Save 15% on any tour this February!

Through February 28th. Simply enter Feb2019 at checkout to save today.

The Best History and Ghost Tours In Savannah
Looking for something fun and unique to do? Join us and discover why walking tours are the #1 attraction in Savannah!
WELCOME TO SAVANNAH
Fascinating history. Beautiful parks and architecture. Our friendly local guides offer unique insight into this charming city. We know you are going to love it here as much as we do.
We provide walking tours of Savannah's National Landmark Historic District to families, individuals and groups of any size and age.
Your vacation has the power to make a difference. A portion of every ticket sold goes to help preserve the history and heritage of our beloved Savannah.A portion of every ticket sold goes to the preservation and maintenance of Savannah's Historic District.
General History Tour
Savannah, a stunning gem of a city, has a fascinating history dating back to 1733. Our friendly guides will share details of people and events that have combined to make this such a special place. We will stroll through the beautiful streets and squares and entertain you with tales from the colonial era and the civil war. Join us for a fun, leisurely walk through history.
10:30am, 90 minutes
$15
All ages
Pet Friendly
Uncensored History of Savannah
The lovely city of Savannah wasn't always the charming gem it is now. You will walk through the gorgeous historic district and hear stories of heroes, villains and rogues, how the early colony of Georgia struggled through trials and tribulations, about our prosperous times and how we fared during the Civil War. Join one of our master story tellers for a non-sugar coated view of our unique city.
6:30pm, 90 minutes
$25
Ages 21+
Pet Friendly
Ghosts of Savannah Tour
Our accomplished storytellers lead you on a two-hour exploration of the most haunted locations on the eerie, moss draped streets of Savannah. You will hear horrifying stories of malicious spirits and grim ghosts. All stories thoroughly researched and have historic context. Warning: this tour is recommended for mature audiences.
9:00pm, 90 minutes
$20
Ages 16+
Pet Friendly
Fraidy Cat Tour
Join one of our experienced local guides on a fun, spooky family-friendly stroll through gorgeous Savannah. Find out why Savannah is America's most haunted city, learn about our most famous ghosts and our curious history. A great tour for adults and kids alike. The most popular tour in Savannah with conventions, school and scout groups.
7:00pm, 90 minutes
Ages 12+ $15
Ages 5-11 $10
Ages 4& under Free
Pet Friendly
Everyone had a great time. Knowledgeable guide, answered everyone's questions. We took the Mad Cat Tour, had a nice relaxing walk. Don't know what I liked more, the history or spooky haunts. They take no more than 20 guests per guide, saw other companies with groups of 50 or more. Made the right choice. This might be the highlight of our trip.

Dave L. via Google
We knew we had made the right choice right away. Our guide was engaging and a good mix of creepy and funny. This was the perfect way to begin our stay in Savannah!

Brittiny J. via Google
The history tour was great. Full disclosure, I'm a tour guide myself for a ghost tour company. So I know what makes a good tour. This was awesome. The guide was friendly and relaxed. He answered all questions fully and seemed to have as much fun as the guests on his tour. From what I was told, they limit the size of their groups and make the history tour adults only so the history is unsanitized . Highly recommended for anyone that wants to discover the history of Savannah.

Jackie W. via Google
THE BEST TOURS IN SAVANNAH
Explore the history and haunts of Savannah!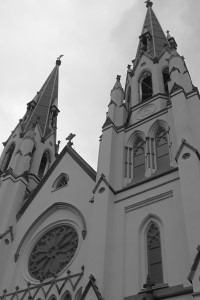 HISTORY TOURS
There is just no place like Savannah. Click here to learn more.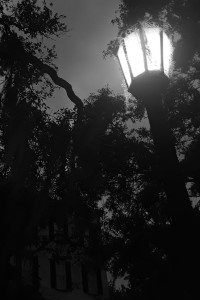 GHOST TOURS
Whether you're a believer or a skeptic, you'll be entertained as you learn about Savannah's haunted history.
COMING SOON
Cemetery Tours! Savannah is known for history, beauty, and amazing cemeteries.
Talk to Us
Please call toll free 844-462-3228. We are here Monday to Friday from 10am EST to 10pm EST and Saturday from 12pm EST to 8pm EST.
Review Us
Want to share your experience, good or bad? We are always striving to improve our product and welcome all feedback. Please contact us today .