True Crime and Wine
5:30 pm, 2 hours

Ages 21+ $35
Meets in Tandem, 225 E. Bay Street
A twilight investigation through Savannah's murderous past, complete with serial killers, crimes of passion and unsolved cases.
We explore outrageous history and visit the best local pubs. Signature special cocktail included at the first bar!
Bad Kitty Pub Crawl
9:30 pm, 90 minutes
Ages 21+ $25
Meets in Tandem, 225 E. Bay Street
Sip tasty spirits as we saunter to haunted pubs, enjoying ghostly tales of love gone wrong – ghosts resulting from infidelities, indiscretions and naughty behavior!
Signature special cocktail included at the first bar.
The perfect tour for bachelorette parties!
Fraidy Cat Ghost Tour
7:00pm, 90 minutes
Ages 12+ $15
Ages 5-11 $10; Ages 4 & under – Free
Meets in Columbia Square
Pet Friendly
Join a fun, spooky family-friendly stroll through gorgeous Savannah. Discover why Savannah is haunted, learn about our most famous ghosts and our curious history. A great tour for adults and kids alike. The most popular tour in Savannah with conventions, schools and scout groups.
Curious Cat History Tour
10:30 am, 90 minutes
All ages
$15
Meets in Chippewa Square
Pet Friendly
A history tour with a difference – we have fun!
Grab a coffee and explore the scandalous people and curious events that shaped Savannah from the colonial era through the civil war and prohibition.
Old Scratch – Savannah's Dark Secrets
9:00 pm, 2 hours
Ages 16+ $25
Meets at Colonial Park Cemetery
Pet Friendly
Find out first hand why Savannah is haunted on a tour for adults only! This tour is for guests 16 and over only. Leave the kiddos behind and find the morbid truth about the most haunted city in America.
Hell Cat – History and Horror
9:00 pm, 2 hours
Ages 16+ $25
Meets in Columbia Square
Pet Friendly
Explore Savannah's wickedly haunted North end, including the oldest and most beautiful squares.
Yet under the charming facade lurks a twisted history unlike any city in America.
Update on Coronavirus impact: temporary closure due to the mayor of Savannah.
The city of Savannah has suspended all tours from now through April 8th. Mad Cat Tours will resume immediately on April 9th, pending further developments from the mayor and city council. In the interim we are open for business, happy to help you book a tour for future dates, buy a gift certificate for friends and loved ones, or answer any questions you may have.
Locals here are laid back but being practical, taking extra pumps of purell, hanging out with our friends and neighbors, laughing and having fun. Savannahians are some of the most fun loving and big hearted people you will meet.
We expect this hysteria will pass soon. Savannah has been through much greater challenges and living in such a historical town helps keep things in perspective.
Nobody here is panicking except the mayor. His response to the flu season is closing local businesses and forcing thousands of hard working people to choose between feeding their kids and paying rent. If you disagree with his approach feel free to add your voice to ours. Mayor Johnson is open to criticism. His email is: vjohnson01@savannahga.gov

See you soon in Savannah!
About Our Tours:
Our friendly local guides offer unique insight into this charming city, its fascinating history, beautiful parks and architecture. You are going to love it here as much as we do.
We provide walking tours of Savannah's National Landmark Historic District to families, individuals and groups of any size and age.
Your vacation has the power to make a difference. A portion of every ticket sold goes to the preservation and maintenance of Savannah's Historic District. We are dedicated to creating sustainable tours, fully enjoying our incredible city while preserving it for future generations.
All Mad Cat Tours are pet-friendly, bring along your pups, kitties and companions of all kinds! They deserve the Best History and Ghost Tours in Savannah, too.
Save 15% on any tickets purchased from now through May, no matter when the tour takes place.

Valid through May 31. Simply enter code Spring2020 at checkout to save today!
Mad Cat Tours proudly offers a 25% Discount to all Veterans and Active Military Families. To obtain this discount simply enter the code SERVICE at checkout. Thank you for your service to our great country.

Enjoy the Best History and Ghost Tours in Savannah!

Miguel
Highly recommend this tour! KB was very energetic, informative, entertaining, and engaging. She took us on a tour of the sights and truly delved into the history of Savannah that isn't easily seen or known.
Kristen
We had the best time on our tour. Kerry was very informative and passionate about Savannah and it's history. As we were walking along to our next spot we were excited to hear what the next information, and story would be. There are many tours to choose from in Savannah, but unless they have Kerry giving the tour they will lack his personality and insight! If you are looking for the best ghost tour in town, look no further.
Lauren
If you're looking for a fun, engaging, and unique tour of Savannah and its local lore, book a tour with Kerry now! He's an incredible story teller and has encyclopedic knowledge of Savannah and its history. This experience felt far more special and fun that your typical walking tour since he did such a great job of digging into the fascinating and funny stories and context that make history come alive and be genuinely entertaining. What a wonderful experience!
REVIEWS

M Lorelle TripAdvisor
Nina was our tour guide and she was amazing!!! Literally the best, most personable ghost tour i've ever been on! Stayed after and still had a great time with Nina. Definitely will be returning!

Genna R. TripAdvisor
We had so much fun during our tour! Our guide was fun and informative and went above and beyond to make sure our group had a great trip! I would highly recommend and would go back!

Jay via Google
This dude is awesome. He loves to share his vast knowledge and we loved experiencing it! If you're looking for a guide there is no better option. If we didn't have the kids with us it would have ended up at the pub and been an all day affair. Thanks Kerry!
MAD CAT TOURS
The Best History and Ghost Tours in Savannah
See how we stand out and excel.
Quality sets us apart.
Discover the history and haunts of Savannah! We stand by our statement that we offer the best history and ghost tours in Savannah. Importantly, we limit tour size to offer each guest a more personal, friendly experience. In addition, we understand the value of good storytelling. Subjects such as history are vibrant, even exciting, if the data that informs us can be synthesized into a coherent tale. We give voice to our subjects, taking them off the dusty page and bringing them back to colorful life.
Locals make a difference.
Our company is 100% local. Quite simply, we are a group of passionate guides who all live here in Savannah and know the Hostess City inside and out. Above all, Mad Cat Tours is proud to offer the best History and Ghost Tours in Savannah. We love Savannah and believe in its uniqueness and charm, we will be proud to share the hostess city with you.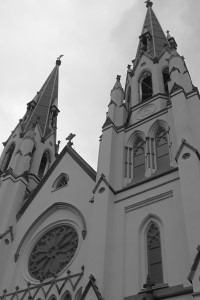 HISTORY TOURS
There is simply no place like Savannah. Our tours go far beyond wiki-facts and bring history to life!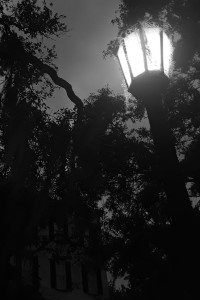 GHOST TOURS
Whether you're a believer or a skeptic, you'll be entertained as you learn about Savannah's haunted history.
Talk to Us
Email us anytime contact@madcattours.com
Call toll free: at 844-462-3228 or our local Savannah office at 912-398-0475. Office hours are Mon – Fri 10am to 10pm EST, Sat from 12pm to 10pm EST.
Review Us
Want to share your experience, good or bad? We are always striving to improve our service and welcome all feedback. Please contact us today .